Wear-resistant rubber elbows
Flexible flange, more convenient connection and more sealed
Fluid mechanics design bend, reduction of wear, drag and consumption
Rubber liners, small specific gravity, installation and maintenance more convenient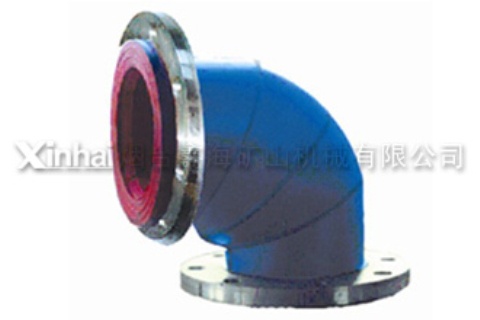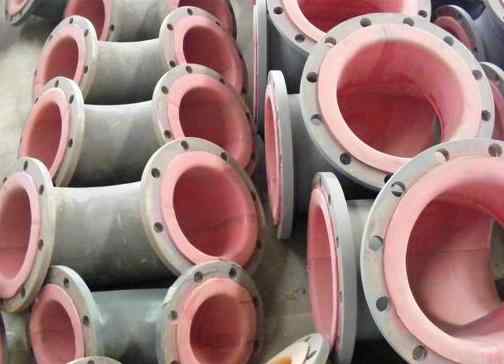 Convenient flange connection, good effect, sealing, no leakage
The movable flanges at both sides of elbows make the connection of pipes more convenient. Though the pipeline is not fitted up ideally, the elbows can be fixed.
In addition, the dummy club at the both sides of the elbow can be used as flange spacer and seal more tightly utilizing the resilient Xinhai rubber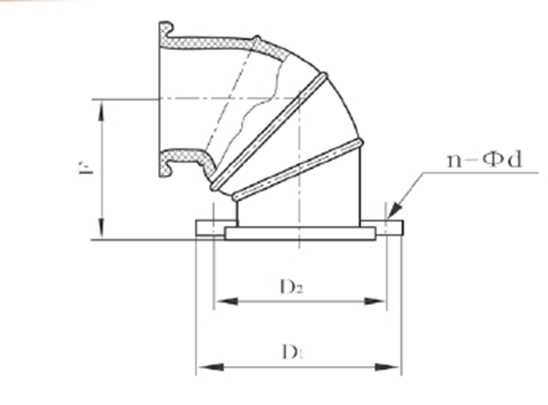 Fluid mechanics design, reduction of wear, drag and consumption
The creative design that there is a sphere at the corner of middle part of the elbow which satisfies the law of fluid dynamics avoids fluid abrading bends and resistance for fluid. At the same time, the air in the pipe can breathe at this part.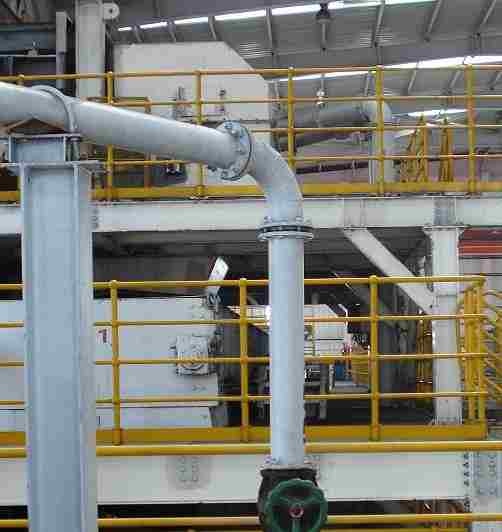 High elasticity, high wear resistance, long service life
The liners of elbow are XH35 rubber which is super wear – resistant and corrosion resistant, reaching the leading level in the world.
In addition, the wall thickness in elbow bend can be changed according to mineral particles and convey requirements.
Light liners, easy to repair elbow
The wear – resistant rubber liners with small specific gravity reduce the burden for repairing person, and improve the speed of the repair and the comprehensive efficiency of the whole process.
Warm tips:
There are two types of rubber elbows:
one is molded elbow XWY/M which is wholly made of rubber and working pressure should be less than 0.6 MPa.
The other is steel elbow lined with rubber XWT/G and its shell l is made of steel and the liner is Xinhai wear – resistant rubber
Products FAQ
How many kinds of treatments to cracking of wear – resistant elbow?
1、Mechanical connection, the joint strength reaching 40-50%;
2、Cold bonding connection, the joint strength reaching 60 –70%
3、Hot glue connection, the joint strength reaching 80-90% (ensuring that joint method is correct, no quality defects)
Could use the flange design to adjust the angle and length
The movable flange is used to connect the fixed flange or valve, and customers can obviously adjust the angle and length according to needing.
Product parameter
Main parameter and flange dimension of Xinhai ball molded bend XWT/M
Main parameter

Flange dimension (standard flange)

DN

F

D1

D2

n-Φd

50

65

165

125

4-Φ18

65

85

185

145

4-Φ18

80

105

200

160

8-Φ18

100

130

220

180

8-Φ18

125

165

250

210

8-Φ18

150

198

285

240

8-Φ22

200

264

340

295

8-Φ22

250

330

395

350

12-Φ22

300

396

445

400

12-Φ22
Related products
Wear-resistant Screen Wear-resistant rubber elbows Wear-resistant rubber liners Flotation cell stator Wear-resistant pipe fittings