Pinch valve
Rubber liners, high resilience, guarantee sealing, no leakage
New design section, reasonable structure, no blocking
Wear - resistant rubber spool, high resilience, reliable opening and closing
Wear – resistant rubber liners, resistance to corrosion and wear, prolong the service life of equipment 2 times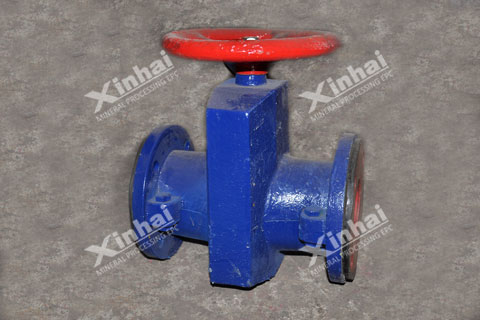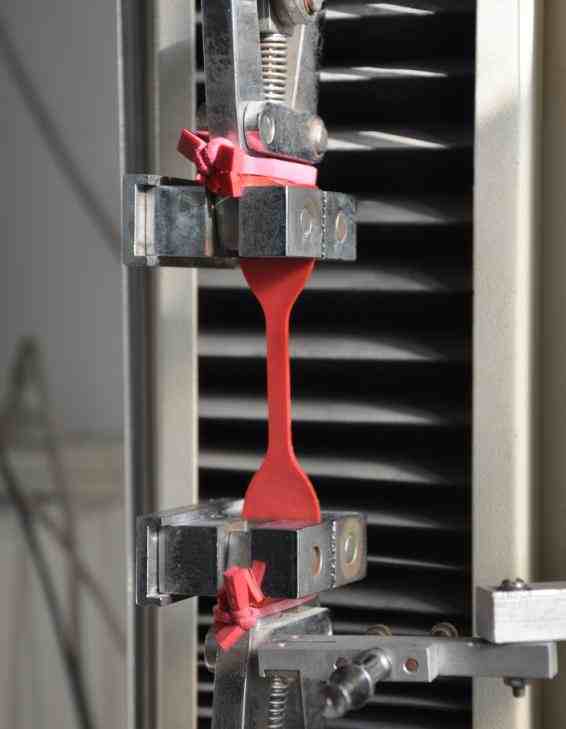 High resilience rubber liners with rubber boss, no leakage
Xinhai wear – resistant rubber is called "the king of rubber" with high wear resistance and resilience.
Flange interface also lined with rubber does not need any sealing device, where is closely connection and strong sealing.
No internal flow resistance, no blockage
Smooth internal surface makes slurry flow stably and fast without flow resistance. In practical application, never be blocking.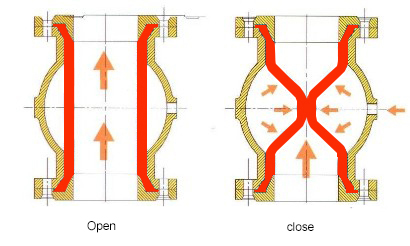 High resilience rubber spool, more flexible and reliable opening and closing
The spools are rubber hose made of wear – resistant rubber with high resilience. Hand brake compresses bushing to control the closing and opening.
Note: Quick opening and closing reduces the damage of hose.
Wear – resistant rubber spools, quality guaranteed
The spools of Xinhai pinch valve are made of wear – resistant rubber with high resistance to wear and corrosion which prolongs the service life of equipment.
Far beyond the polyurethane usage, Xinhai rubber excellent wear resistance reduces the damage rate and the maintenance cost about 60%.
Product FAQ
Which fields dose the pinch valve applied to?
Wear and non – wear pipelines
Uniform addition of reagents in chemical industry or mine
Uniform ore drawing in mineral processing technology
What are the disadvantages of pinch valve?  
The valve is mainly used in low pressure environment, generally less than PN 16.
Rubber casing is the core of the pinch valve, so the using temperature has limitation, usually between -20~65 ℃.  
Limited by rubber process, the caliber of pipe valve usually is within DN 300 mm in order to meet the quality of casing strength. Large caliber pinch valves bring higher prices.
Warm tips:
Pay attention to the following items when you use Xinhai pinch valve:
Not recommended for negative pressure
Not recommended for severe throttling duties
The bushings are designed for pressure up to 10.5KG/cm2. If the required pressure is higher than the limitation pressure, please contact with us.
Product parameter
Spec

D

B

C

A

E

F

G

Standard flange

Weight (kg)

Flange dia

Bolt PCD

Bolt dia

Aluminum

Cast iron

20

20

144

150

15

119

80

100

105

75

4-Φ14

1.6

2.8

25

25

159

165

15

119

90

125

115

85

4-Φ14

2.3

3.2

40

40

199

205

17

119

118

162

140

100

4-Φ18

3.5

5.5

50

50

229

235

17

220

156

185

150

110

4-Φ18

6.5

12.5

65

65

299

305

17

220

190

200

165

125

4-Φ18

8.8

15

80

80

309

315

21

220

202

225

185

145

4-Φ18

10.5

22

100

100

354

360

25

220

247

269.5

200

160

8-Φ18

18.2

41

125

125

419

425

28

280

310

350

220

180

8-Φ18

29

66

150

150

479

485

29

280

343

373

285

240

8-Φ18

42

99

200

200

594

600

30

280

457

486.5

340

295

8-Φ22

87

230
Related products
Knife gate valve Pinch valve Rubber check valve Y-ball valve