Wear-resistant Rubber Sheet
Advanced rubber process, strong comprehensive performance, the leader products of wear – resistant materials
Effective protection, prolong the service life of equipment
Softkill, wear reduction, voice reduction
Free cutting and collocation, flexible application
Independent research and development, special bonding agents, firm bonding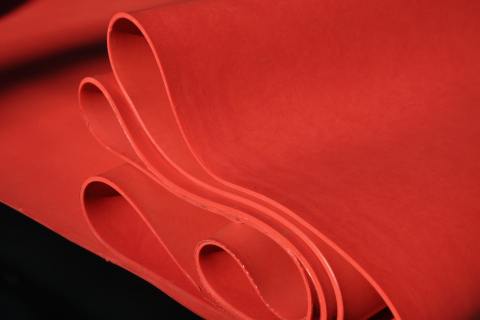 Advanced production technology, the performance with the world's leading standard
Creative technology reserves the molecular chain of natural rubber.The content of natural rubber reaches 95%; uniform rubber vulcanization, strong comprehensive performance
Tests show that Xinhai Wear - resistant Rubber sheet owns excellent performance:
Wear resistance index 128%
Resilience 80%
Tensile strength 23.5MP
Tearing strength 168N/mm

High wear resistance and corrosion resistance, 1 mm per hour wear records
The wear resistance index of Xinhai Wear – resistant Rubber sheetreaches 128%
1 mm wear experiment shows that Xinhai Wear – resistant Rubber which takes 100 hours to wear 1 mm wins out over the other kinds of rubber which takes 13.8 hour and 24 hour respectively to wear 1 mm.
The excellent wear – resistant performance effectively prolongs the rubber service life.
Wear – resistant rubber sheet, excellent elasticity, consumption reduction, voice reduction
Xinhai Wear – resistant rubber with high elasticity is different from the hard materials such as cast stone, compounding ceramics, alloy, iron, etc. It can effectively absorb and repulse the impact and friction force,which takesthe loss to a minimum, the noise to the lowest, showing the characteristics of softkill.
Flexible and convenient cutting, wide application
Cutting and bonding the wear – resistant rubber to meet various shape and surface requirements, according to the need of piping, pipe fittings, hopper, chute, cylinder, and so on.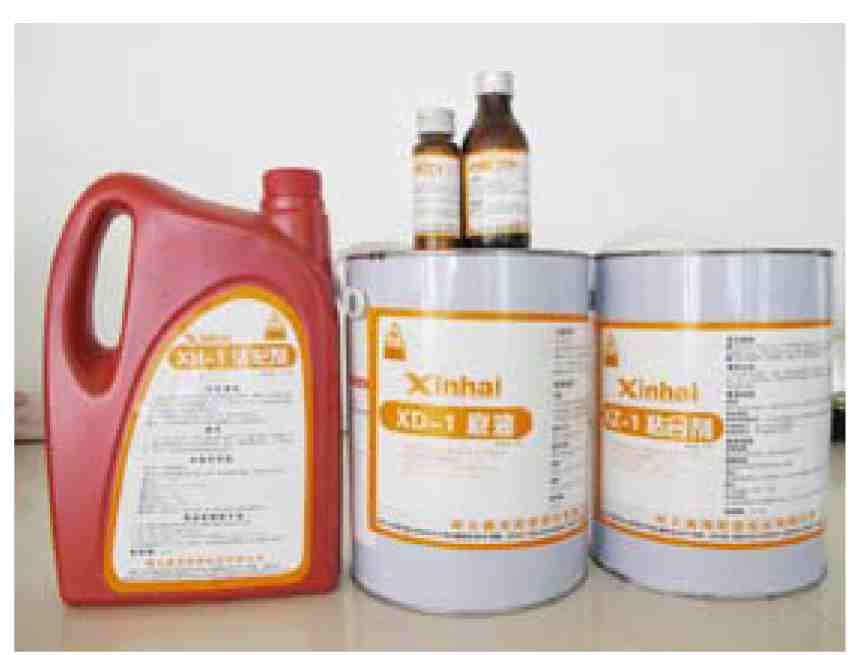 Special bonding agents, firm bonding
Xinhai Bonding Agents developedaiming to mining machinery are applied to bonding metals, leathers, plastics, fabrics, timbers, and so on. The bonding agents has many advantages, such as high bonding strength, high resilience, resistance to impact, vibration, water, acid, alkali, ageing, etc.
Product FAQ
How to bond rubber with rubber?
Scrub the rubber surface with cotton cloth dipped in prepared active agent
Apply the prepared rubber cement on rubber surface and dry in the air (10~15 minutes)
Apply the cement again on the rubber surface after drying the first level cement, coincide the bonding surface when it is not sticky
Because bonding surface is stuck in a short time, adjust position before pressing, and insure no deviation. Press the surface then with rubber hammer or pressing roll in order to force the air out.
How to classify wear rubber?
According to whether to clip medium, rubber is divided into pure gum rubber and cloth, metal frame layer folder plastic sheet and other varieties.
According to using, rubber is divided into industrial rubber plate and rubber flooring.
According to the physical and chemical properties, rubber is divided intocloth sandwiched rubber sheet,cloth-stick rubber sheet, insulation rubber sheet,oil proof rubber sheet、acid and alkali resistant rubber sheet, etc.
According to the color and surface treatment, rubber can be divided into: black rubber sheet, green rubber sheet, red rubber sheet,white rubber sheet, yellow rubber sheet, blue rubber sheet, grey rubber sheet, embossed rubber sheet, super wide rubber sheet, etc.
Product parameter
Rubber types

XinHai35

XinHai40

XinHai50

XinHai60

XinHai HD62

XinHai HD70

XinHai HDS

XinHai BB

XinHai N55

XinHai OZ

XinHai FG

Color

Red

Red

Red

Red

Black

Black

Red

Black

Orange

Black

White

Polymer type

Nature

Nature

Nature

Nature

Nature
synthesis

Nature
synthesis

Nature
synthesis

halogenating Neoprene

Synthetic rubber

Pure nature rubber

Nature
synthesis

hardness
(GB/T6031-1998)

35

39

50

60

62

70

70

55

55

38

38

Tensile strength
(GB/T528-1998)

23.5
Mpa

25
Mpa

29
Mpa

28
Mpa

22
Mpa

23
Mpa

22.8
Mpa

10.0
Mpa

19
Mpa

26.7
Mpa

25.9
Mpa

Elongation at break
(GB/T528-1988)

866%

750%

750%

750%

700%

600%

580%

580%

740%

760%

810%

Tension set
(GB/T528-1998)

4%

6%

20%

40%

12%

14%

25%

15%

12%

10%

7%

Tear strength
(GB/T529-1988)

81.34
N/mm

80
N/mm

140
N/mm

168
N/mm

136
N/mm

142
N/mm

100
N/mm

40
N/mm

71
N/mm

40
N/mm

52
N/mm

Resilience
(GB/T1681-1991)

76%

74%

68%

56%

50%

44%

57%




34%

83%

82%

Specific gravity
(GB/T533-1991)

0.95

0.95

1.06

1.1

1.12

1.14

1.14

1.42

1.14

0.98

1.01

Temperature range

-40~70

-40~70

-40~70

-40~75

-40~75

-40~75

-40~75

-40~120

-20~110

-40~75

-40~70

Wear resistance index
(GB/T9867-1988 wet)

≥128%

≥90%

≥40%

≥20%

≥40%

≥40%

≥38%




≥16%






Due to the application field has great effect on the model selection of wear - resistant products, please ask technical personnel to assist you in the selection.
Related products
Wear-resistant Rubber Sheet Rubber sheet Chloroprene Rubber Sheet Oil proof rubber sheet Hygiene Rubber Sheet