Wear-resistant Screen
High wear resistance, corrosion resistance
High screen efficiency, improving 20% than other screen
Anti-fatigue, the service life is 2 times length of metal screen
No blockage and easy to wash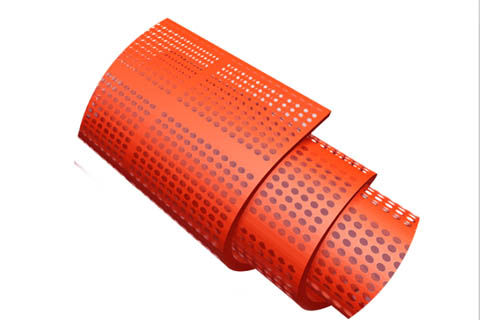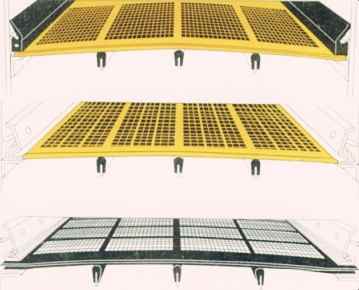 Made of Xinhai wear –resistant rubber, wear resistance, corrosion resistance
Xinhai Wear –resistant rubber adopts the technology named Liquid phase nanometer compounding•normal temperature high – frequency curing with the content of natural rubber up to 95%. This technology preserves the rubber molecular chain that does not lose the wear – resistant performance. Advanced high frequency normal temperature vulcanization makes rubber screen keep stable.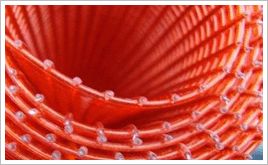 Excellent strength and elasticity, improve screening efficiency 20%
Wear – resistant screen is made of Xinhai Wear – resistant rubber with strong elasticity and anti-fatigue. Materials form diffusion layer by rebounding, which reduces the sticky. So the screening efficiency of materials is high.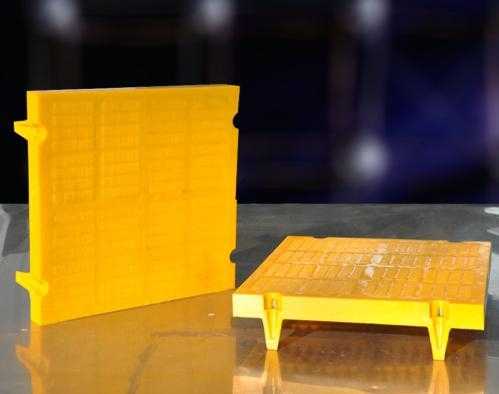 No blockage and easy to clean
Xinhai Wear – resistant screen adopts the design that mesh of rubber screen is smaller than metal supporting sheet's. Material smaller than the mesh will pass, bigger will be bounced, which effectively avoids the mesh blocking, and is easy to clean.
Product FAQ
Which fields dose wear – resistant screen applied to?
Mineral washing, screening and classifying of metallurgy (raw materials of iron ore, limestone, fluorite, cooling blast furnace slag, coke etc.), non – ferrous metal, ferrous, coal, chemicals, building materials industries, water and electricity projects, resistant refuse disposal and quarry etc.
1, loose the clamps screws, unload the upper frame and replace the broken screen.
2, put the screen on the vibrating screen, and put the upper frame back. Strain the fine net around and use universal pliers to clamp the upper and lower frames in the architrave place.
3, cut the rest fine net except reserving 2 centimeters fine net around the vibrating screen.
4, put on the clamps, loose the universal pliers and lock the clamps screws
5, strike the screws around with a soft hammer, lock the copper nut and then finish the replacing the fine net.
Related products
Wear-resistant Screen Wear-resistant rubber elbows Wear-resistant rubber liners Flotation cell stator Wear-resistant pipe fittings