Automatic valve
By:Yantai Xinhai
2013-09-24 | Browse the number (3496)
Yantai Xinhai company independently researched and developed a new type of valve connecting the pump and pipeline of "one working, one preparing" with automatic switch . This new valve called Y – ball valve can automatically open and close the corresponding pipe flow.
What are the advantages of the Y - ball valve?
Advantage 1 Automatically opening and closing
Xinhai Y – ball valve can control the flow direction of the slurry. There are two valve ports and a rubber ball in the valve which moves the rubber ball relying on the flow pressure to switch the two valve ports without manual control or computer setting.
Advantage 2 No blockage
The rubber ball is bigger than valve port. When the slurry impacts the rubber ball, the slurry pushes the ball to the other valve port which will be closed, so that the slurry go through from the opening valve port. By this way, valve port blockage problem will not happen.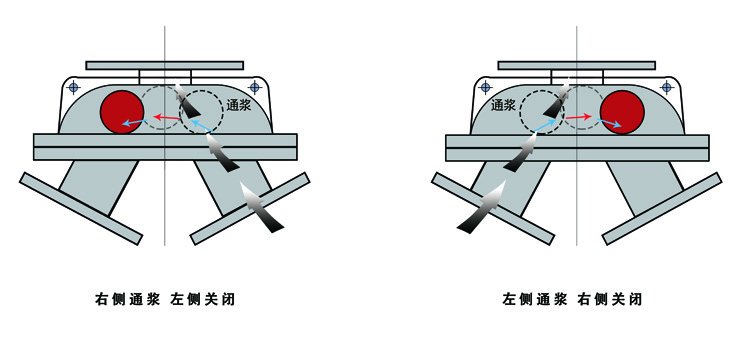 Advantage 3 Excellent wear resistance
Interior of Y - ball valve is lined with Xinhai wear - resistant rubber that wear resistance index reached 128%. The rubber liners can effectively reduce the repair cost of Y – ball valve.
Advantage 4 Good sealing
The sealing effect depends on the rubber ball which is made of Xinhai 35 rubber with high resilience (76%). The excellent resilience makes the sealing good and no leakage.
In the industrial pipeline design, the Y – ball valve simplifies the pipeline setting of "one working, one preparing" without double pump and double pipeline. The Y – ball valve not only saves the pipeline investment, but also reduces the maintenance work.